Paperwork and numerous signatures are most common in Mexico, be it when you enter the country, when you want to buy a cellphone plan, or when you sign up your children for football training… Insurance and AXA are not different: We have long questionnaires, policies and general conditions and those require signatures.
As early as in 2017, AXA Mexico started to work on implementing digital signatures. The teams even came up with a solution. However, the proposed solution was not sufficiently user friendly. At the beginning of the Covid-19 crisis, a small transversal group took the initiative to make digital signatures possible. Within a few weeks, they came up with a solution which is now already up and running for new individual Health and Life policies. I was surprised to see how easy it is. The client downloads an app, receives a questionnaire to be completed and signs on his/her smartphone, meanwhile recording and reading a text acknowledging that it is his/her intention to sign up for the insurance. The same applies to agents who will also sign electronically to document that they have provided professional advice to our customers.

The entire process is totally paperless. It has been signed off by Mexico's insurance regulator. This easy, customer friendly, but nonetheless secure, way of entering into an insurance contract would have been unthinkable some months ago. In this case, the crisis has had the positive side effect of simplifying the life of our customers, distributors, and employees.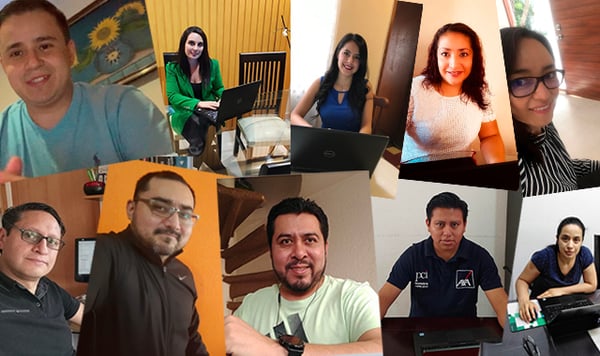 To read the complete article click here
Si quieres saber más sobre nuestros productos o quieres agendar una demostración de producto.